What:
French 75
Where: 717 17th Street, Suite B
When: Open 4pm to 9pm Wednesday and Thursday, 4pm to 10pm Friday and Saturday; happy hour is 4 pm-7pm from wednesday to friday
More information: Visit french75denver.com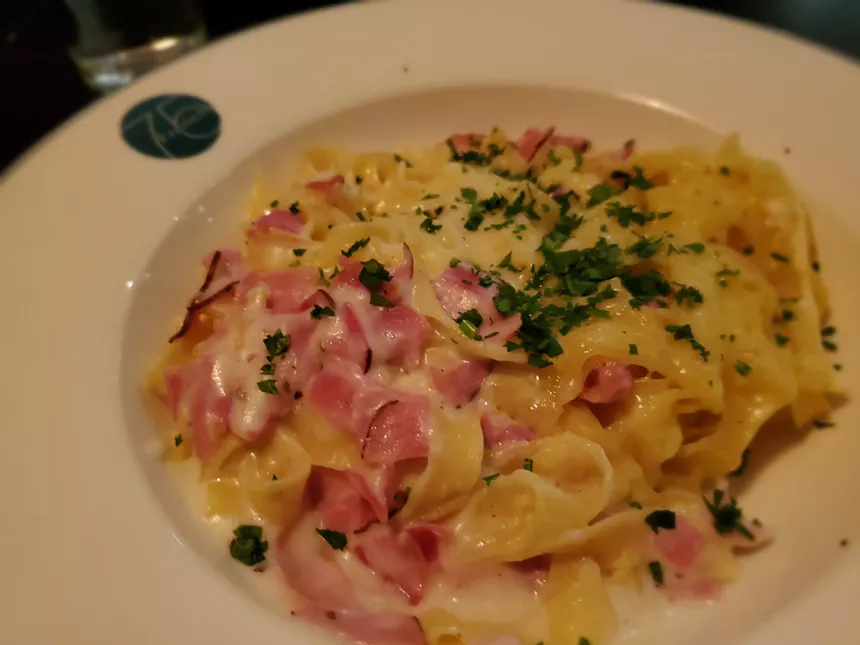 What we saw: Early on the first Friday, which was open after March 2020, the French 75 was already full and the host stand was waiting for three parties. Staff checked the vaccination cards when guests were added to the waiting list – Bonanno Concepts is the only restaurant group in town that requires proof of vaccination, although no one on the spot seemed to care. In fact, it may be one of the driving forces behind the busy opening of a restaurant located in an otherwise quiet block of downtown where street parking is nearly impossible. Well, that and 75 cents of Prosecco on tap during happy hour.
The bubbles flow quickly and freely. As soon as we sat down, we were immediately offered a decanter – as well as several others before the clock hit nine in the evening, when the happy hour ends. It is a smart strategy. You don't have to wait for your first drunken sip, so your mind is high as you explore your menu.
In addition to reviving old favorites, restaurateur Frank Bonanno has relaunched French 75 with a bunch of new dishes not included in the restaurant's former commitment to being a classic French brasserie. The best introduction to this change is happy hour: While the specials on the drinks are limited to that prosecco as well as the 75-cent Miller High Life ("beer champagne"), the food options are numerous – and very affordable.
You only pay $ 6 for a bowl of mussels stacked with thin, crispy potatoes and bathed in garlic broth. Hold on to that broth and also order the French dip sliders ($ 9), which thankfully don't come with lightweight sliders, but in a soft Patong cut into four slider-sized sections. The sandwich to be shared is served with Jussi, but double dipping into it and the mussel broth is a real professional (tip to our server). End your happy hour with a snack of steamed pork dumplings (four for $ 4) arriving after swimming in salty, full-bodied gochujang butter so good that we were tempted to order a second round.
Instead, we dug into two main courses. "It was one of my favorite things I had at Harry's Bar in Venice like thirty years ago," Bonanno said of pasta, which is now on the French 75 menu under the name Frankie's Tagliatelle. The simple dish consists of country ham, bechamel and Gruyère cheese, and is mainly mac and cheese for adults – comfort food at a time when comfort is something we all want more of.
When French 75 first opened in 2017, foie gras was on the menu as its own food. Now, it only shows up as part of a duck confetti served with a filling of fresh green beans and foie gras – mostly croutons soaked in the ridiculously rich foie gras juices I stole from my food partner's plate.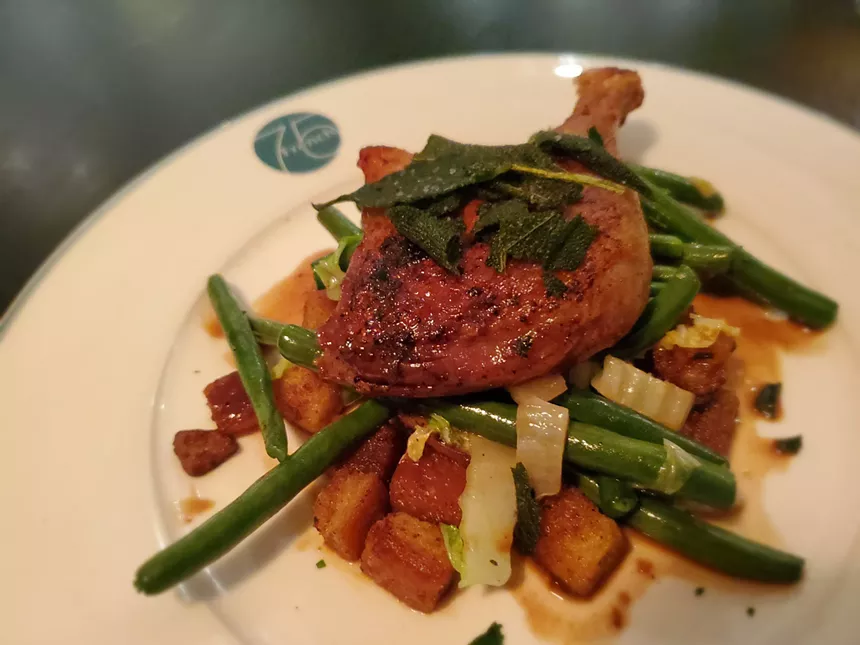 What surprised us: How boring the whole experience was. Sometimes we take eating out too seriously, and sometimes, especially because of a pandemic, eating out is downright stressful. "Funny" was a word Bonanno used several times to describe his goal of reopening 75 in France – and on the opening weekend, that goal came true.

Bonanno was in the open kitchen all night as his wife, Jacqueline, stared through the dining room, chatted with the tables, and held out his hand. At least four staff members stopped at various places to pour prosecco, scramble jokes, and even swipe an empty plate from my hand before I had time to lower it. The entire experience was supported by a playlist chosen by Bonanto. "He said,' We play my music and we play it loud, 'our server remarked when I mentioned how much we enjoyed the mix that contained everything about Childish Gambino and No Use for a Name." For Whole and Billy Joel.
When we got to the end of the meal – espresso and crème brûlée with just the right amount of salt for the caramelized filling – I felt energetic from the whole experience and ready to head to another place to enjoy an after-dinner drink. . I wasn't quite ready to give up the fun.
.