The woman who underwent liposuction by a colleague of controversial cosmetic surgeon Daniel Lanzer has been taken to hospital in a critical condition and has significant blood loss.
Her husband found the 42-year-old unconscious Tuesday morning.
She is currently on a ventilator in intensive care at St Vincent Hospital in Sydney in a serious but stable condition.
When he was admitted to the emergency room, his hemoglobin levels were 54 and his pH was 6.8, indicating "significant and severe blood loss, which was a life-threatening time-critical emergency," according to plastic surgeon Mark Ashton.
The doctor who performed her liposuction is Daniel Aronov.
He is a colleague at Dr. Lanzer's clinics, which has been the subject of intensive review following a joint Four Corners study with the Sydney Morning Herald and The Age.
Following the Four Corners program, Dr. Lanzer made a legally enforceable commitment to stop practicing medicine in Australia, and the national regulator, the Australian Health Practitioner Regulation Agency (AHPRA), said it would remain in place until it completed its investigation.
Dr. Lanzer has said he does not believe there is another surgery in the world that could show better safety than he does, and has described the Four Corners report as "misleading," "unfair," and "misinformation."
The Four Corners report did not raise any concerns about Dr. Aronov.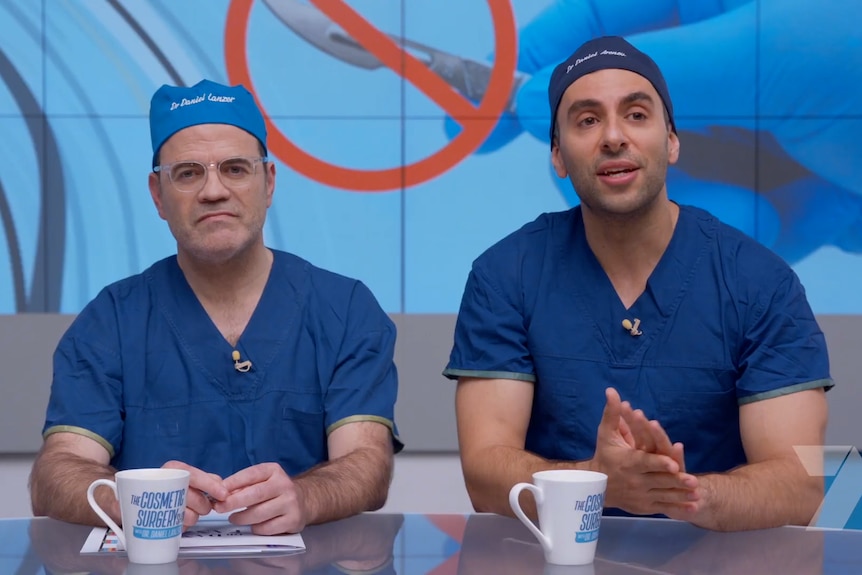 In his statement, Dr. Aronov described this week's case as "serious."
"This was a serious case and the first time any of my patients have been hospitalized due to complications," he said.
"Although all patients are warned of the risks of significant complications multiple times, this does not reduce the anxiety experienced by this patient and his or her family.
"As soon as I was told the patient was deteriorating, I did not hesitate to call the ambulance immediately and then personally to assess the situation and help the paramedics. I have been in touch with his care team throughout his recovery."
AHPRA is also currently investigating Dr. Aronov from another patient who was undergoing liposuction.
The latest medical emergency comes just days after it was revealed that Dr. Aronov had described a mocking recurrence of a separate medical emergency in which another patient, Suzanne Steward, was taken to hospital.
Ms. Steward ended up in intensive care earlier this year for a lung collapse and other complications following a liposuction procedure performed at Dr. Lanzer's Melbourne Clinic.
Dr. Aronov said he was not involved in his liposuction process.
Mrs. Steward did not see the humor in Dr. Aronov's video.
"Does he think it's fun? I'd like to see it happen to him," he said.
"You're not kidding like that … No, you're disgusting."
In a statement, Dr. Aronov said he did not mock the patient, but was a "self-mocking" video designed to "elevate staff morale."
Dr. Aronov was the world's most watched beauty surgeon at TikTok with 13.4 million followers, but his account has been silent since The Age and Sydney Morning Herald's Four Corners survey was published in late October and closed abruptly earlier this week.
She has also closed her Instagram account, which included videos of patients being cut, hundreds of pictures of almost naked women, and "okay or not okay" videos asking her hundreds of thousands of followers if she should use music. in graphic and offensive language.
Calls to Dr. Lanzer's Sydney clinic were returned to the call center, which reported that Dr. Aronov was full for the rest of the year.
The second complaint to AHPRA was rejected
The medical regulator, AHPRA, is also under increasing pressure when another former patient revealed that AHPRA had rejected his complaint about Dr. Aronov and Dr. Lanzer last year after a three-month investigation.
The patient – who wanted to become known as Thomas – underwent gynecomastia or "male boob" surgery with Dr. Aronov at Dr. Lanzer's Brisbane Clinic in July 2019.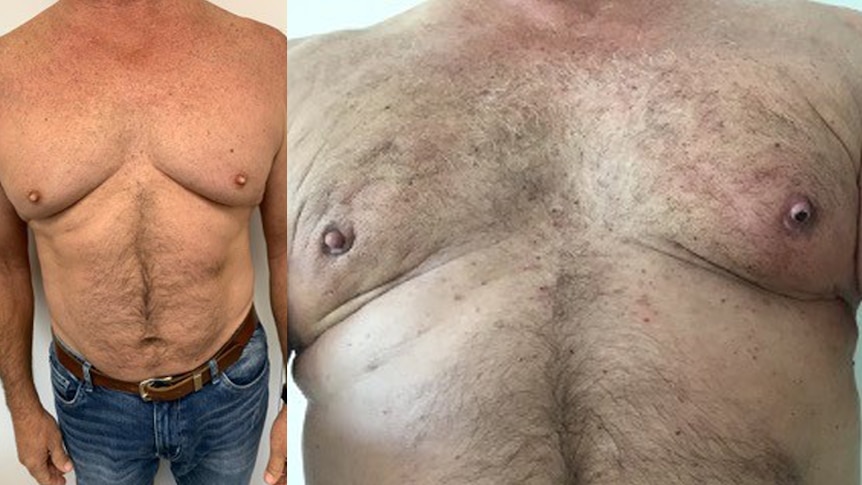 Thomas said he did not dare to go swimming without a shirt because of the surgery.
"My gynecomastia surgery was very cruel and painful," he said.
Thomas said he had been told he would only need three days off from work, but he ended up taking six weeks off because he was so sore.
He said the pain lasted six months and more than two years later it is still not completely gone.
She is still dissatisfied with the appearance of her chest.
"I had surgery on two normal breasts, normal-shaped nipples and an areola. The only problem I had was extra breast tissue … Now I have deformed breasts, wrinkles on both breasts and abnormally sized nipples."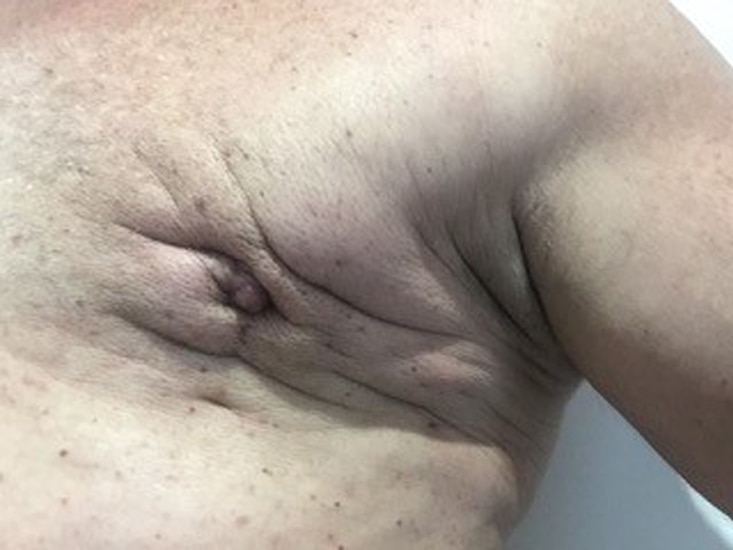 In July 2020, Thomas complained to AHPRA about both Dr. Aronov and Dr. Lanzer.
Three months later, AHPRA informed him that it had decided not to take further action.
"We made a permanent record of your concerns to practitioners in our database. We have advised Dr. Daniel Lanzer and Dr. Daniel Aronov of the concerns you raised," it said.
"The government takes into account other information, including: information on where and how professionals practice, as well as historical information about professionals. Based on all of this information, the government believes it was not possible to conclude that professionals engaged in hazardous activities."
In a statement, Dr. Aronov said Thomas was warned twice before the operation that he would not get a complete outcome.
"She assured me that her goal was simply to reduce her breasts to make her more comfortable wearing t-shirts… and accepted the risk of loosening both in writing and orally," she said.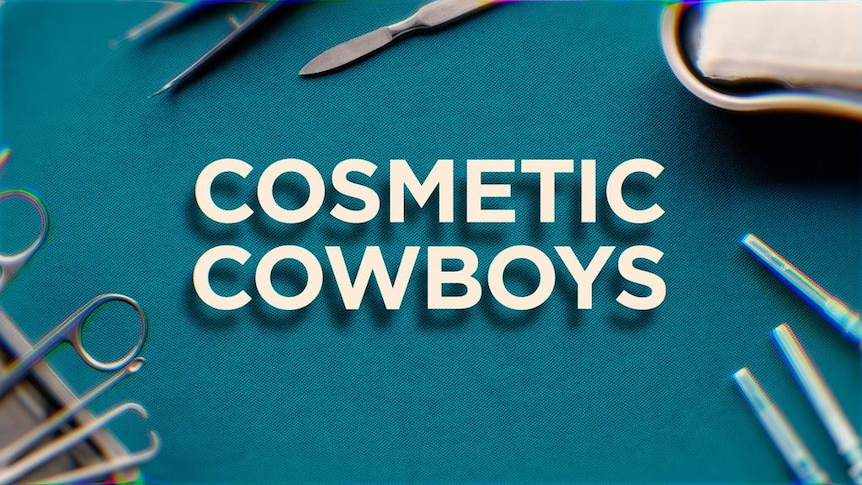 AHPRA has limited powers. It may warn the practitioner, ensure that the practitioner may carry out the traineeship without restriction or send a complaint to another body, but has no power to order the practitioner to pay compensation, grant compensation or apologize.
An information sheet sent to complainants last year stated that more than 70% of cases ended without action and less than 1% ended with the revocation or suspension of a professional's registration.
AHPRA said in a statement, "Immediate action will be taken when we consider that a professional may pose a serious immediate risk to the public and we must restrict or suspend their registration for the duration of the investigation."
It said the withdrawal of registration was the most serious consequence under national law.
"Only a court can revoke the registration of a professional."
Melbourne's Alfred Hospital reported to Dr. Lanzer and one of his nurses to the AHPRA in August this year about alleged violations of COVID-19 protocols and its own professional standards regarding a patient who had entered the hospital with a ruptured abdomen and chest. body liposuction and abdominal surgery at Dr. Lanzer's clinic.
Documents obtained under the Freedom of Information Act revealed Alfred filed a formal complaint after one of Dr. Lanzer's nurses visited the patient without permission, changed his wound dressings, and held a remote health conference with the patient and Dr. Lanzer.
The hospital told AHPRA that it was concerned that the nurse had violated her professional code of conduct in providing care and that Dr. Lanzer's practice was "inconsistent with the good medical practice described in the Code of Conduct for Physicians."
AHPRA said it could not comment on open investigations.
.